You can get a prepaid debit card without a social security number. But if you have one and just don't want to provide it, your options are limited. Those without an SSN may have an alternative.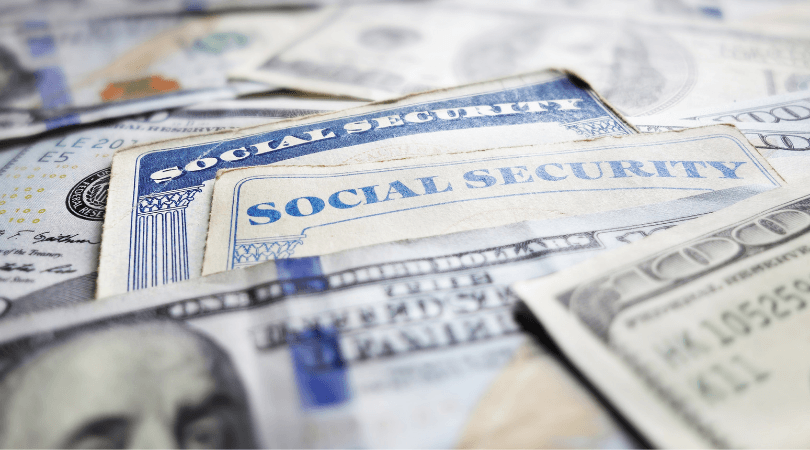 While it's pretty hard to live and work in the U.S. without a Social Security Number, some people don't have them. Others would just rather not provide them when setting up an account–like a prepaid debit card.
While it's possible to get a prepaid card without a social security number, those with a social security number can only get "temporary" or non-reloadable prepaid cards without handing over their SSN.
Those that can't get a Social Security Number–mostly non-resident aliens–can use an individual taxpayer identification number or "ITIN".
Why Do You Need a Social Security Number in the First Place?
We've all grown to expect that we'll need to provide our Social Security Number for just about anything money-related. Opening a bank account, taking out a loan, even applying for an apartment.
But that wasn't the original purpose of the number, according to Carolyn Pucket of the Social Security Administration. The nine-digit number was adopted with the passage of the Social Security Act in 1939 solely as a means to track a person's wages for purposes of administering social security benefits. So a government agency now had a number that could track a person's wages throughout their life. It seems inevitable that other government agencies would piggy-back off of this identifier–like, say, the IRS. And that's exactly what happened in 1962, followed by other government agencies until, by default, it became a universal identifier for Americans. [You can listen to Ms. Pucket's interview in the brief but fascinating history of the Social Security number on NPR's Planet Money below.]
However, the legal requirement that financial institutions obtain social security numbers for financial accounts is much more recent. While banks and credit reporting agencies had used the number to link an individual to accounts and credit information for some time, it didn't become a legal mandate until the Patriot Act in 2001. In response to 9/11, the Patriot Act included a number of measures to curb terrorism. That included tracking funds that may be used for illicit purposes.
The Patriot Act required financial institutions to be able to identify their customers. That included obtaining minimum information, such as name, address, and you guessed it, a social security number. The umbrella of financial institutions includes not only banks with traditional bank accounts, but also issuers of prepaid debit cards.
Getting a (Temporary) Prepaid Card without a Social Security Number
While a social security number is required to obtain a personalized prepaid debit card, there is an exception for temporary prepaid cards. Temporary prepaid cards are prepaid cards that you purchase in retail stores. The cards aren't personalized to the purchaser, and they lack many of the features of personalized prepaid cards that require an account application.
For instance, the prepaid cards purchased in stores can't be reloaded. You can load an initial amount of cash on the card at the time you buy it, and you can use it to make in-store purchases like you would a typical credit or debit card. But once the money's gone, it's gone. You can't add to it–either by loading cash or transferring money from a bank account.
And there are other limitations to those in-store temporary cards. You can't withdraw cash from the card at an ATM or use it to make most online purchases. And you can't transfer money between cards.
They also cost more. With a few exceptions, you can get just about any prepaid debit card online and most of them don't have an activation fee or purchase price. For instance, the Netspend® Visa® Prepaid Card is available online without a purchase fee, but an in-store purchase costs $2.95. Other cards purchased in stores can carry a purchase fee up to $5.
So while you can get a temporary prepaid card without a Social Security number, it won't meet the needs of most people interested in reloadable prepaid cards. It's closer to a gift card.
Getting a Prepaid Debit Card if You Don't Have a Social Security Number
For personalized, reloadable cards, a personal identification number is required. For most, that means a Social Security number. Social Security Numbers are available to U.S. citizens and non-citizens with permanent residence or work authorization in the U.S.
But for those that can't get a Social Security number–mostly non-resident aliens working in the U.S. — the IRS issues an alternative, the Individual Taxpayer Identification Number.
For purposes of the Patriot Act requirement, an ITIN serves the same purpose as a Social Security number for opening a financial account such as a prepaid debit card.
Unfortunately, most prepaid card agreements and the short application required to get one don't mention the ITIN. Some prepaid card websites even contain incomplete or inaccurate information. For example, the FAQ section for the PayPal Prepaid Mastercard® says the following:
But Paypal's customer service responded to my inquiry as follows:
I can confirm that we could accept ITIN as an alternative to SSN. Please ensure that ITIN is the one first entered as your government ID and not SSN.
The ITIN follows the same nine-digit format as the SSN, so regardless of the label, you can enter it in place of the Social Security number when you register for a prepaid card online.