If you're considering a prepaid card, you might be able to get a little extra benefit from your card by looking at rewards prepaid cards. We've picked the best rewards prepaid cards available.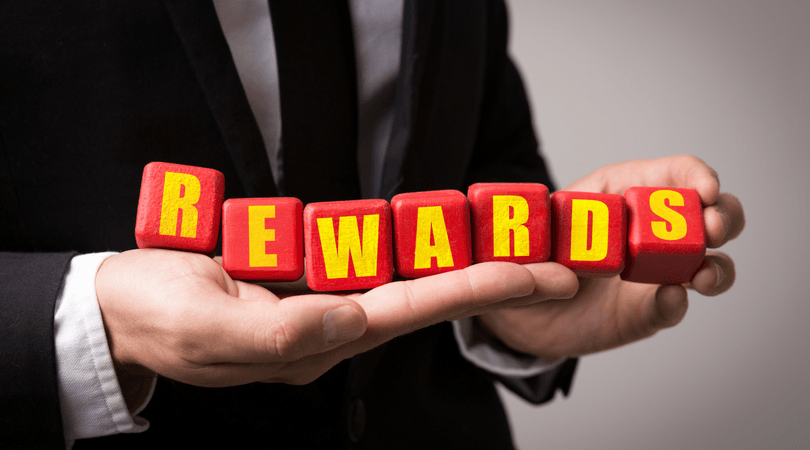 Over the last few years, prepaid debit cards have jumped in on rewards programs previously offered only with credit cards. The offers range from shopping rewards to cold, hard cash–even one with travel rewards.
Here's our list of the the best rewards prepaid cards out there.
Kroger REWARDS Prepaid Visa® Card
Kroger REWARDS Prepaid Visa® Card
(formerly known as the 1-2-3 Rewards Card).
With this rewards card, you earn points redeemable for grocery and fuel discounts for all purchases. You earn 3 points for every $1 spent on Kroger brand items, 2 points for all other Kroger purchases, and 1 point for every $1 spent outside the store.
Every 1,000 points are redeemable for $5 in groceries at Kroger and 5 cents off fuel purchases at Kroger gas stations.
The Fred Meyer grocery stores, as part of the Kroger chain, offers its own branded Fred Meyer Rewards® Visa® Prepaid Debit Card with similar offerings. With the Fred Meyer card, 500 points is redeemable for $5 in groceries at Fred Meyer stores.
Green Dot Cash Back Rewards
Green Dot Cash Back Visa® Debit Card
prepaid card pays a whopping 5% cash back for all card purchases. But it's limited to $100 per "Reward Year." A Reward Year is 12 consecutive months of maintaining the card and paying the monthly fee.
The monthly fee for the Green Dot Cash Back Visa prepaid card is $9.95, compared to $7.95 with Green Dot's Visa prepaid card without rewards. Still, with the Green Dot Cash Back Visa, you'll max out the cash back rewards and offset most of the monthly fees with purchases of $2,000 during a year–pretty likely if the card is your primary spending card.
Green Dot's cash back rewards are redeemable at the end of each Reward Year.
Unfortunately, the Green Dot Cash Back Visa is no longer available online. You have to get this prepaid card in stores.
Walmart MoneyCard
Walmart MoneyCard® Visa®
, you earn 3% cash back for all online purchases made with your card at Walmart.com; 2% for all fuel purchases at Walmart and Murphy USA gas stations; and 1% for all in-store purchases at Walmart stores. The Walmart MoneyCard offers its own cash back rewards for, you guessed it, Walmart purchases.
Cash back rewards max out at $75 per Reward Year. A Reward Year is 12 consecutive months that you own the card and pay the monthly fee (or have it waived by loading $1,000 per month). Earned rewards are available at the end of each Reward Year.
MileagePlus Go Prepaid Card
MileagePlus® GO Visa® Prepaid Card
might be the ticket. With the MileagePlus GO card, you earn United MileagePlus award miles for online and in-store purchases using your card.
You earn 1 mile for every $2 spent if you sign up for the MileagePlus GO monthly plan. That increases to 1 mile for every $1 spent if you sign up for the annual plan. The monthly plan charges a $5.95 monthly fee; the annual plan charges $85 per year.
With the MileagePlus prepaid card rewards program, you can earn up to 2,500 miles per month. Miles are earned only on signature purchases (when you select credit at the time of purchase rather than using a PIN number).
American Express Serve Cash Back Rewards Prepaid Card
American Express Serve® Cash Back
prepaid card offers unlimited 1% cash back rewards for purchases in-store or online. The rewards are earned just by making purchases. Typically, the rewards are available instantly and can be used as credits on future purchases with the card.
The cash back version of the card does come with a higher monthly fee than the regular American Express Serve prepaid card, however. It's $5.95 for the Serve with Cash Back; $1 for the regular Serve card.
Netspend Payback Rewards
Netspend® Visa® Prepaid Card
offers targeted cash back rewards with its Payback Rewards program.
Offers from selected retailers are provided to Netspend cardholders based on their purchase habits. Card users receive the offers through the prepaid card's portal and require that the user activate the offer. The rewards are credited to the prepaid card account after purchase.
Payback Rewards are also available to several other Netspend managed prepaid cards, such as the Brink's Prepaid Mastercard® and the PayPal Prepaid Mastercard®.
Best Rewards Prepaid Cards – Summary
Our best rewards prepaid cards offer cash back, fuel discounts, groceries, and even travel. Here's the summary of the rewards cards and the rewards type.
Best Rewards Prepaid Debit Cards

| Rewards Prepaid Card | Rewards Offered |
| --- | --- |
| Kroger REWARDS Prepaid Visa® Card | Free groceries and fuel discounts |
| Green Dot Cash Back Rewards | 5% Cash Back up to $100 |
| Walmart MoneyCard | 1 – 3% Cash Back on Walmart purchases up to $75 |
| MileagePlus Go Prepaid Card | United MileagePlus award miles |
| American Express Serve Cash Back Rewards Prepaid Card | 1% Cash Back – unlimited |
| Netspend Visa Prepaid Card | Cash Back on Select Purchase Offers |